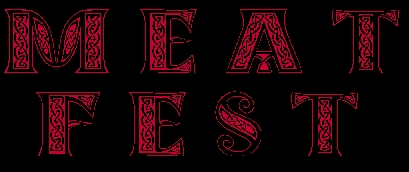 JULY 10th, 1999
11 am - 9 pm
Come one come all to this year's
MeatFest tm
A celebration of the carnivore inside each and every one of you
For too long have we meat-eaters been shamed by self-righteous vegetarians!
It is time to reassert ourselves at the head of the food chain!



Click the cow for more details!